Mineral Fibre Ceilings
Reliability | Quality | Competitive Pricing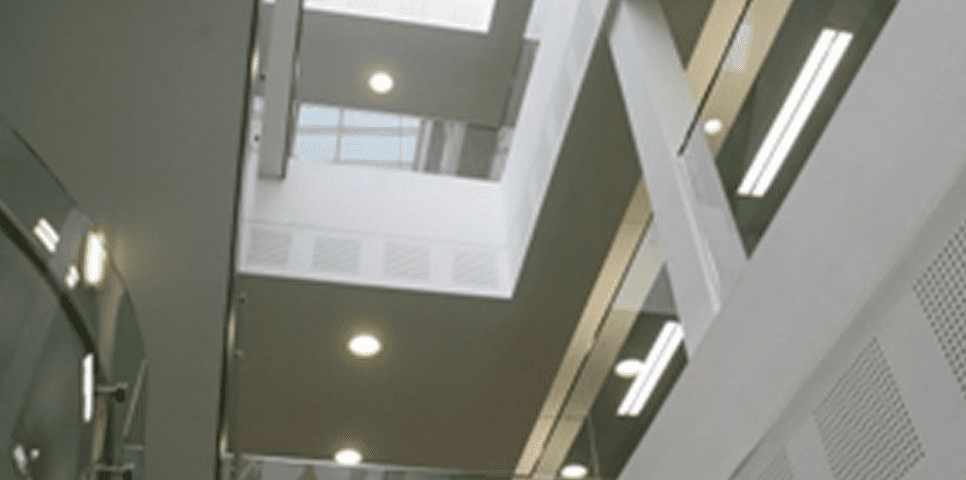 When designing office spaces with mineral fibre ceilings, a few things must be taken into consideration.
Most clients looking to install office ceilings are after a few key features: they want consistency throughout the building in order to maintain a professional, harmonious appearance. They also need all safety precautions to be taken, they require soundproofing and acoustic control, and they need their ceilings to be done in a cost-effective and convenient manner. The answer to all of these requirements is surely mineral fibre ceilings. Taylor Hart Limited have years of experience in providing and installing mineral fibre ceilings, for clients across the country.
Two Key Materials
Mineral Fibre Ceilings in the UK
Mineral fibre ceilings have become more or less standardised in the UK over the past few decades, in many types of buildings from schools to offices, and others in between. They are a recognisable ceiling type, made up of individual fibre panels which fit together to create an attractive, durable and practical ceiling surface. Strong and durable, a mineral fibre ceiling can cope with all sorts of components such as light fittings, air conditioning units and all manner of electrical and mechanical additions which need to be fixed to a ceiling.
Safety is of paramount importance for all types of buildings, but particularly for workplaces where large numbers of people work each day. As such, these ceilings are a perfect choice with regards to safety as they act as a flame retardant. It isn't just fire they insulate against, though, as these ceilings also have sound absorption properties that make them ideal for office spaces where concentration needs to be maintained. Thanks to the simplicity of their design, and the ease with which they are manufactured, mineral fibre ceiling panels can also be produced in a range of colours and textures to suit your design and to add harmonising features to your interior spaces.
Contact us to discuss your needs.
01676 522 100