Over the last 18 years Taylor Hart Ltd has established itself as a leading provider for ceilings and partitions in Birmingham and the West Midlands. The combined experience of our skilled tradesmen allows us to offer a wide range of services from suspended ceilings and partitions, to drylining, rendering and screeding. Our comprehensive array of services makes us one of the most popular choices for transforming interior spaces into modern, open work environments.  
Ceilings and Partitions – Innovation and Durability in Every Design
Our metal and mineral fibre suspended ceilings are very popular amongst corporate clients hoping to make a lasting impression with innovative designs and striking materials. The versatility of metals allows for flexibility with design including creation of shapes, bends and curves in ceilings that transform workspaces into incredibly contemporary and enviable work areas. Similarly, mineral fibre ceilings offer a cost-effective solution to traditional or plain suspended ceilings, and offer acoustic control and soundproofing. Both of these are ideal for large scale buildings, whilst metal ceilings not only provide ambitious design, but also serve as the ideal hardwearing, durable and long-lasting ceiling solution.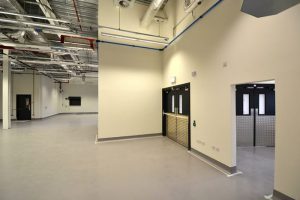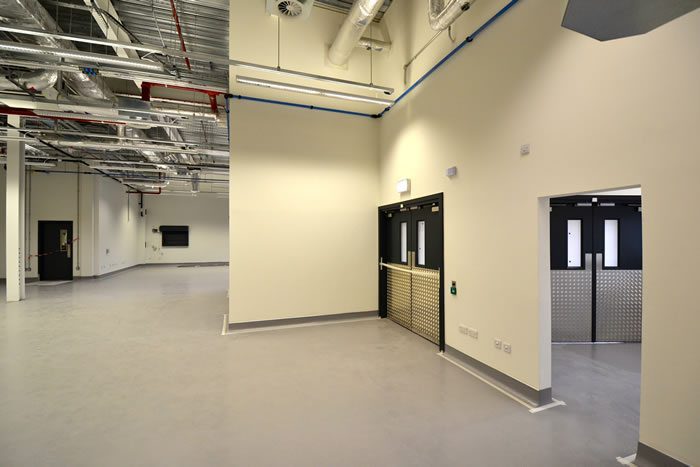 Our partitioning service is renowned for its excellent client service and client satisfaction because of our extensive team of skilled tradesmen and state of the art materials. We are capable of creating bespoke partitioning designs that blend seamlessly into the surrounding infrastructure and stand fit for purpose with long-lasting durability.
At Taylor Hart Ltd, regardless of the size of a project, we apply the same level of excellence to everything we do, start to finish. We assess the levels of necessary fireproofing, moisture resistance, sound insulation and heat-proofing throughout the site, and tailor our choice of materials and design to meet the requirements of your budget. Our extensive skillset allows us to offer a range of partitioning services such as stud walls for offices and domestic clients, as well safety partitions for large scale and industrial projects.
From single and double skin partitions and dry linings, to glazed or non-glazed partitions here at Taylor Hart Ltd we are positive that we can help you with your project and leave your site feeling bright and contemporary.
Visit our website for more information on our ceilings and partitions service. We also offer a compressive array of services including passive fire protection, drylining, plastering, rendering, screeding and glass reinforced gypsum. Contact one of our dedicated team today on 01676 522 422.  You can also visit our previous blog update with information on Commercial Ceiling Installation.