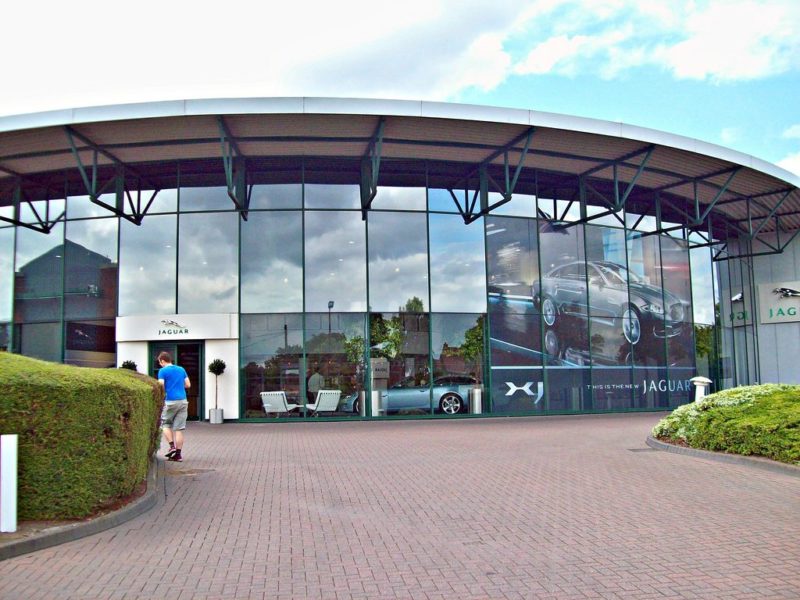 Glass Reinforced Gypsum GRG is becoming an increasingly popular material for designers of shopping malls and supermarkets, and Taylor Hart is an expert in installing it.
If you talk about Glass Reinforced Gypsum GRG to the average person in the street, they may not know what you are talking about, but the chances are they see it almost every day when they are out shopping.
Glass Reinforced Gypsum GRG is increasingly being used in shopping malls and supermarkets because of its flexibility and strength, which gives greater options to designers to make buildings look striking.
While fibrous plaster has been the traditional material used, GRG is becoming more popular because it is stronger and lighter, and therefore more durable and repairable – as well as being easier to install. It is intended primarily for internal locations, and is primarily used to make fascias, bulkheads, domes, lighting troughs and column casings.
Glass Reinforced Gypsum (GRG) is manufactured with hard casting plasters reinforced with glass fibre matting and metal or timber sections. It can be screwed directly or traditionally wired and wadded to a metal framework.
Glass Reinforced Gypsum GRG benefits
GRG has many benefits, such as clean lines without any plastered skim lines. Also, because it is strong and lightweight, larger casts can be made than with traditional fibrous plaster, which can help to reduce site installation time.
For these reasons, increasing numbers of designers are using GRG for buildings such as shopping malls, supermarkets and office entrance halls because the possibilities for its application are endless.
One of Taylor Hart's biggest projects involving GRG to date was for the John Lewis Partnership, at their Waitrose store in Cheltenham.
The development was a new format for John Lewis, combining a Waitrose food store with a John Lewis Homes Department store. Taylor Hart's role was to install new metal ceilings throughout the sales area with GRG feature bulkheads, and mineral fibre ceilings to staff and office areas.
This was a large job, lasting 12 months, and our workforce varied between two and eight men. It was delivered on time and to a high quality.
If you are interested in Taylor Hart's work with GRG, please contact us on 01676 522422 or visit our website.
Read our previous blog on rendering contractors.