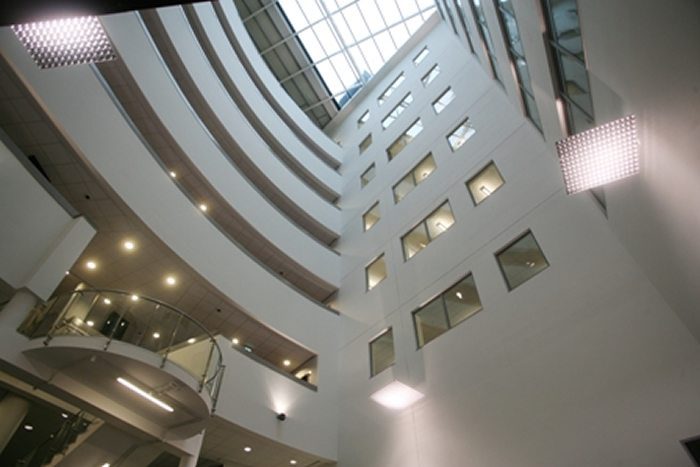 West Midlands based Taylor Hart is ideally placed to provide quality customer service and a superior product range to a national client base. We offer a range of interrelated trades and via acquisition and training our knowledge base and skills expertise has grown over the past 18 years meaning that we are able to offer increased value and appeal to all sectors, including both domestic and commercial projects. As glass reinforced gypsum specialists we offer a cohesive, experienced and professional team who remain fully committed to each individual project from inception to completion.
Glass Reinforced Gypsum Specialists –The possibilities are endless, let your imagination run wild
Introduced from the United States in 1977, a new concept in building material brought about a hugely popular, flexible product that could be utilized in a variety of ways.  Glass reinforced gypsum is lightweight, durable and strong enabling it to be used for both structural and decorative purposes in a range of scenarios. Indeed, as glass reinforced gypsum specialists, we were recently able to provide our client, Waitrose, with striking feature bulkheads, such is the versatility of the product.  Its malleability allows the formation of unusual shapes and components, such as domes and arches, hence its popularity for use in churches, casinos, theatres and shopping centres.  Glass reinforced gypsum is a designers dream and given that the product is a mineral based material, and therefore flame retardant, it is perfect for use in public areas such as hotels and private homes where safety is paramount.  Its ease of installation enables our glass reinforced gypsum specialists to reduce labour time and costs, ensuring a cost effective solution for our clients.
Being stronger and lighter than its counterpart, the traditional plaster moulding, glass reinforced gypsum, with its unique composition, provides an endless stream of possibilities in terms of shape and form.  Comprising high density gypsum and glass fibre, the product enjoys a lengthy lifespan with enhanced strength and durability.
Our team of glass reinforced gypsum specialists are able to discuss your project and requirements and advise you on the best application for your needs, offering you a range of convenient delivery options in relation to quantity and location.
Taylor Hart would welcome the opportunity of becoming your preferred glass reinforced gypsum supplier, so please call us on 01676 522422 to discuss your requirements; we are happy to answer any queries that you may have with regard to glass reinforced gypsum or any other product within our range.  Alternatively, you can visit our website where you can send an enquiry form if you have specific questions with regard to our products.  You can also take a look at our previous blog update on Suspended Ceiling and Drywall Installation Services for more information on what else Taylor Hart has to offer.