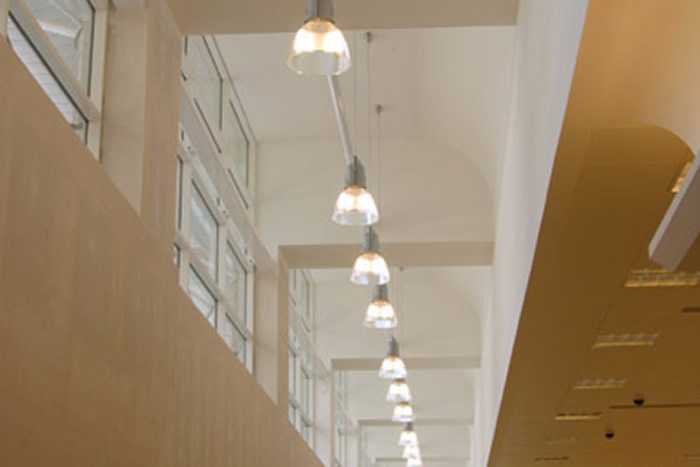 When you are looking for a partitions and ceilings contractor there are some key things to consider to ensure you pick the best. Whether it's a domestic or commercial ceiling installation or partitioning project, you want the company you decide to appoint to be competent, trustworthy and have a proven track record.
Save Your Money
Sounds simple. But, it's easy to start a job and realise that your contractor is suddenly giving you more hassle than help! To avoid encountering this scenario, we've listed some key things you can find out before entering into any contract. Save your money (and your sanity) by asking these three questions first.
3 Things To Find Out BEFORE You Appoint Your Partitions And Ceilings Contractor
1. Do They Have The Resources To Keep Your Project Running Smoothly?
Ask about their resources. How big is their team? What tools do they have or have access to? What set of skills do they have within the team? Can they commit to your project over others?
20 Years Experience
Get a feel for their level of expertise and reliability. At Taylor Hart Limited, we are proud of our 20 years building experience and are always happy to answer any questions about the quality of our partitions and ceilings installations.
Experts in Our Field
As experts in our field, with a comprehensive range of services covered (from partitions and dry linings, to mineral fibre ceilings, to glass reinforced Gypsum, plus much more) and access to a wide variety of trade skills, our customers benefit from being able to wrap up their bigger projects with only one contractor.
Competitive Pricing
Customers can bank on the quality of our work, our reliability and competitive pricing. We have management control systems in place so that we can ensure smooth processes and projects and our clients always know we'll keep their project running smoothly.
2. What Training Do Their Contractors Have?
Ask about levels of competency and qualifications. What experience do their partitions and ceilings team have? How long have they been doing this? Any notable projects they have worked on? Any certification?
To delve a bit deeper, you could also find out about the company's approach to training.
Leading Commercial Ceiling Installation Company
As one of the leading commercial ceiling installation companies in the Birmingham area, it is company policy that all of our contractors have certification and minimum levels of competency. All of our managers are qualified and we train all of our sub-contractors too.
Repeatedly Satisfied Customers
By treating our labour well and offering continued professional development, our workforce is a happy and well-equipped one. Which in turn results in repeatedly satisfied customers.
3. What Is Their Health & Safety Score?
A mark of a quality contractor, particularly on large commercial jobs, is their health & safety score. Don't be afraid to ask. Competent partitions and ceilings contractors won't be offended if you ask them to provide this information.
Top Five Construction Company
At Taylor Hart, our clients don't have to worry about health & safety issues. All of our members of staff have adequate training. We are consistently ranked in the top five construction companies when we are scored for jobs and in March this year, we came top of Interserve's Contractor's Site Safety League Table.
Conclusion
We hope this guide has given you some insight into knowing what to look for in a reputable partitions and ceilings contractor. It's worth taking the time to research potential contractors to ensure the success of your project. You want someone who is going to deliver quality work, who is reliable, and can complete your project on time and in budget.
Taking the time to do some research at the beginning will save you money – and a few grey hairs – in the long term.  
Call Us Today
To find out whether Taylor Hart Limited is the right partitions and ceilings installers for you, call us today on 01676 522422.
You might also like to read our previous blog on our contribution to the 2017 Parliamentary Review on best practice in the construction industry.