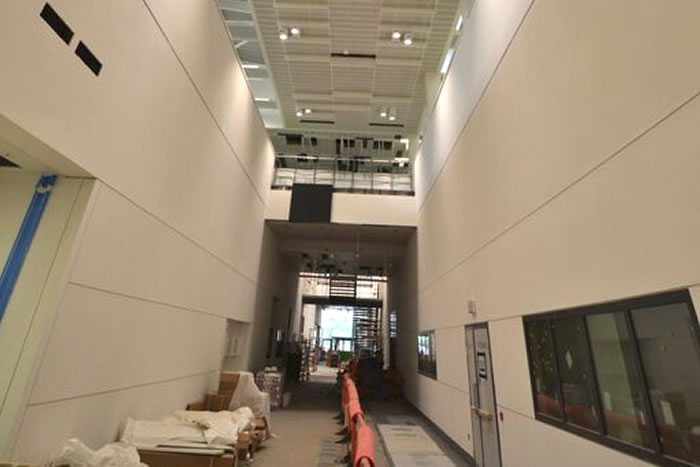 Recently we were delighted to be awarded a contract by the Ministry of Defence to help build 346 new homes for soldiers and their families returning from duty overseas. The families were relocating to Beacon Barracks in Stafford and a plastering experts was sought to ensure they had first class homes to settle into. Enter Taylor Hart Ltd.
The £1.5 million contract required that all the homes were fitted out with drywall and plastering, with the houses to be completed in 32 weeks. As always, we supplied a professional job and within the time given to us.
Beacon Barracks is a typical example of the kind of high profile work carried out by Taylor Hart. From project planning right through to installation and ensuring the homes are fit for heroes to live in, we're the plastering experts the MOD can rely on.
The most commonly used wet plaster is Thistle Hardwall, which is a gypsum-based undercoat plaster that can be used on a huge variety of jobs. This is a versatile plaster that provides excellent results on most suction backgrounds. Meanwhile, Thistle Multi-Finish is often the choice for plastering experts working on both undercoats and board backgrounds at the same job. You can also make it an ideal choice for doing patching jobs and small repairs to buildings.
As plastering experts we use Thistle Hardwall and Thistle Multi-Finish on commercial and residential buildings. The multiple layers of the two-coat plaster system we use can absorb and store heat, which ensures that buildings have regulated temperatures, particularly during the hot summer months.
Thistle Hardwall also provides a durable finish; this hard wearing surface can handle even the toughest environment for servicemen and their young families. So they're child proof. The hard wearing plaster work also ensures that there's no need for regular repair work. Once the homes are finished, we as plastering experts guarantee the work will hold up for a long time to come.
Plastering Experts- more information

For information on plastering and the range of services and products we provide please visit our website or give us a call on 01676 522422. You may also like to read our last blog update was on rendering experts.