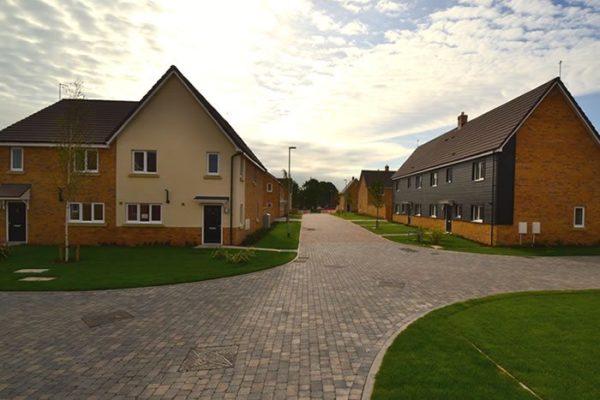 Rendering contractors are responsible for applying cement to external or internal walls to achieve either textured or smooth surfaces. This is normally carried out by experienced commercial rendering experts. This look was widely overlooked by the UK until recent years, and its growing popularity has given rise to thousands of new modern, stylish and sleek new builds throughout the UK.
Coloured render mix is also very popular, particularly throughout Bristol and new build apartments, and provides a bright, weather-resistant, one-coat wash of colour. Coloured render products are both cost-effective and virtually maintenance-free as the coloured finish can last up to ten years, if applied correctly by trained rendering contractors.
Is Rendering a DIY Job? | Do I Need Rendering Contractors?
In theory, rendering can be a DIY job depending on the results you want to achieve. To achieve the flawless smooth finish you see on most new builds, then you're going to need professional rendering contractors as they know which composition of cement, fine sand and lime makes the render a creamy texture you need for the texture you desire. You also need bonding agents, colour pigments and drying additives so it's best to leave it to the pros if you're planning a large project! However, if you're just experimenting at home then you can buy acrylic pre-mixed render which can be applied to a wider variety of surfaces and often with easy-to-use spray equipment.
Here at Taylor Hart, you can leave this all to us. We are equipped with highly trained expert rendering contractors, state of the art equipment and materials and a renowned status for excellent customer satisfaction. We guarantee competitive rates and flexible call out times that suit you.
As one of the leading teams of rendering contractors Birmingham has to offer, we pride ourselves on providing a comprehensive array of services to meet all of your construction needs. This includes installing glass reinforced gypsum, mineral fibre ceilings and even stylish metal ceilings to give your commercial space a bright, professional and sleek finish. We also offer a range of plastering, fire protection and screeding services to get your property up and running as soon as possible.
So for the most highly trained team in town, give Taylor Hart a call today on 01676 522422 .
You might also like to read our previous blog post on how we are leading UK dry lining contractors.