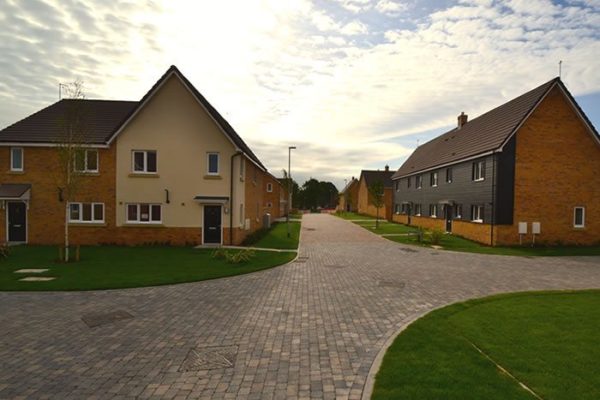 West Midlands based Taylor Hart are ideally placed to provide quality rendering products and service to a national client base.  Established in 1998, and with a professional team of rendering experts, our clients can be assured of excellent customer service and advice throughout their building project.  By acquisition of various companies, our wealth of knowledge and expertise has grown and we are able to provide a variety of applications and services to both domestic and commercial clients.
Rendering Experts – Taylor Hart Ltd, Why Render?
Rendering can be applied to most types of masonry.  It can be used to improve current external render that may have cracked or blown, or masonry paint that has cracked or peeled.  Rendering can help solve damp problems and reduce the need for exterior painting; our rendering experts can advise you on the best method of render for your project.
Sand and cement render, either ready mixed, or prepared on site, can be provided for clients who prefer traditional rendering methods, to which a finishing coat of external masonry paint is required.
A more recent and popular development onto the market, colour render, arrives ready mixed and is applied in a one coat finish, resulting in a time and cost effective solution, and achieving an aesthetically pleasing finish. The end result is virtually maintenance free, carrying manufacturer guarantees of usually up to 10 years.
Whatever your needs, our rendering experts will discuss your project and specific requirements and advise you on the best application for you, offering you a range of convenient delivery options.
Taylor Hart would welcome the opportunity of becoming your preferred render supplier, so please call us on 01676 522422 to discuss your requirements; we are happy to answer any queries that you may have with regard to rendering products or any other product within our range.  Alternatively, you can visit us at www.taylorhart.co.uk from where you can send an enquiry form if you have specific questions with regard to our products.   
Our team of rendering experts look forward to hearing from you and are confident that you will find the quality of product, service and attention to detail second to none.
Give us a call now on 01676 522422 or visit our website for more information. You may also like to view our last blog update on screeding experts.