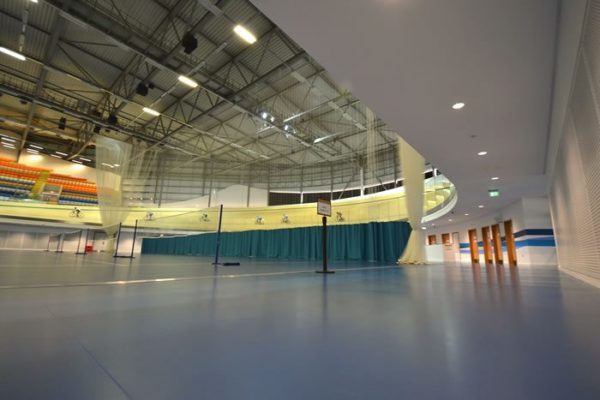 Established in 1998, Taylor Hart Ltd worked almost exclusively within the construction sector. Today, through acquisition, training and growing expertise, Taylor Hart offers a selection of interrelated trades, offering a holistic approach to its clients' needs, so enhancing increased value and appeal from all sectors. As screeding experts, our fundamental values lie within our quality of customer service, made possible by our cohesive, experienced and professional team who remain fully committed to each individual project from inception to completion.
Screedings Experts offering Screeding Options, Taylor Hart Ltd
Screeding experts, Taylor Hart have gained a wealth of experience via acquisition of Bellworth Finishes Ltd. We offer the most up to date methods of floor screed including traditional, fibre and flow screed for both domestic and commercial use. Our high quality traditional screed meets BSI and European standards, offering excellent dispersion and uniform strength with the added bonus of being workable for up to 12 hours, offering flexibility for different bases. For sound or thermal insulation or weight reduction applications we can provide alternative mixes that will also offer additional strength or faster setting speeds.
Our flow screeds are highly versatile and pumped directly onto the surface, so managing thickness and drying time. They can be used for a variety of building projects offering peace of mind that your project will remain on schedule; the product can be easily laid, hence reducing costs in time and labour, and are able to receive foot traffic within 36 hours.
Our fibre screed incorporates polypropylene strengthening fibres evenly dispersed throughout the product, increasing strength, impact resistance and durability. The product has been specifically developed to inhibit shrinking and cracking from settlement and thermal variances.
Our team of screeding experts are able to discuss your project and requirements and advise you on the best application for your needs, offering you a range of convenient delivery options in relation to quantity and location.
Taylor Hart would welcome the opportunity of becoming your preferred liquid screed supplier, so please call us on 01676 522422 to discuss your requirements. We are happy to answer any queries that you may have with regard to liquid screed or any other product within our range. Alternatively, you can visit us at www.taylorhart.co.uk from where you can send an enquiry form if you have specific questions with regard to our products. Our team of screeding experts look forward to hearing from you and are confident that you will find the quality of product, service and attention to detail second to none. You may also like to read about steel framing systems in our last update.