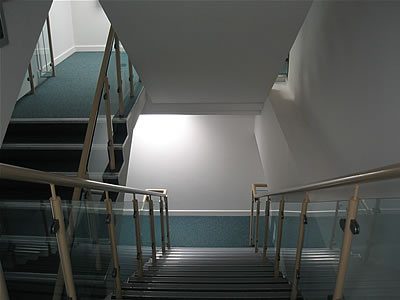 With a growing team comprising expertise across many disciplines, Taylor Hart, whose foundations were formed within the construction sector, have built on its reputation for customer service and unparalleled commitment to projects from inception.  Taylor Hart Case Studies and project portfolio includes construction schemes for Jaguar Land Rover, Rolls Royce, Center Parcs and Selfridges to name but a few.
Established in 1998, and based in the West Midlands, we are ideally placed to service a national client base and offer a range of interrelated trades, thus enhancing our offering and ensuring that our discerning clients receive a holistic approach to their project, so increasing value and appeal from all sectors.
Taylor Hart Case Studies – Taylor Hart Ltd.
We are proud to have received several awards, year on year, in acknowledgement of our quality of service and products and our eye for design; Bam Contractor of the Year and AIS/FIS Award in 2015; AIS and AIS Gold Awards in 2009, 2013 and 2014.  With our Green Deal Certificate, ISO9001 and ISO14001 accreditation, our clients can be assured of quality control in respect of our management systems and environmental awareness.  As "Investors in People", we are proud of our team and the working environments that we provide; we continue to strive for excellence and are constantly sourcing new quality products and systems to guarantee that our clients will receive innovative design, product and service, cost effectively and irrespective of the size of the project.
Taylor Hart are in the enviable position of being able to offer a multitude of disciplines, schemes and trades to its clients. Taylor Hart case studies include our 2014 project where we completed work on behalf of Jaguar Land Rover on a multi-site project to install drywall and ceilings, SFS, acoustics and fire protection; total project value £2.5m.
2015 kept us busy across the Midlands with a Knauf Plasterboard project at Derby Velodrome and Rolls Royce Aero Engines in Solihull engaged our services for a £2m project for SFS, drywall and plastering; whilst drywall and plastering of 346 houses took us to the MOD Stafford Beacon Barracks for 32 weeks in 2015.
Attention to detail and flair for design can be clearly demonstrated at Center Parcs Woburn, where we constructed dry walls and ceilings in the leisure centre and spa areas and completed internal finishings, so creating a functional, durable, relaxing space for guests.
There are more Taylor Hart case studies on our website for you to peruse.  If you would like to talk about any area of your development, from metal ceilings to plastering call us on 01676 522422 to discuss your requirements; we are happy to answer any queries and look forward to hearing from you. You can also take a look at our last blog update to find out more information about Mineral Fibre Ceiling Experts.